Double Robotics - Camera Kit
5 megapixel camera with a 150 degree wide angle and lens.
Camera Kit includes a 150 degree wide-angle lens that increases the field of view by 70% on both the left and right sides! It's a 5 megapixel camera, so you can take much higher resolution photos to see the details.
Camera Kit enables the Always-on Floor View for increased spatial awareness and no need to take time switching between camera views. Adaptive HD is a new technique developed to favor smooth video when moving and higher resolution (up to HD!) when you're still.
Camera Kit is Backwards Compatible!
Double Robotics always strive to reward their early, loyal customers. They were able to develop the Camera Kit accessory to be backwards compatible with first generation Double units, so you can get the wide field of view, Always-on Floor View, and Adaptive HD. Camera Kit plugs into the iPad's Lightning connector. It is highly recommended to use an iPad Air or iPad Air 2, but an iPad 4 will also work with some of the features.
Compatibility
Double & Double 2 using iPad Air, iPad Air2 or iPad 4 (Lighting connector)
---
About the Double 2
Double is the ultimate tool for telecommuting. From anywhere in the world, you have a physical presence in the office and can speak to co-workers at anytime. Double is a remotely controlled, mobile teleconferencing system, enabling conversations to happen anywhere and anytime.
Double 2 introduces a transformative, patent-pending technology called Lateral Stability Control that allows drivers to traverse common office or classroom obstacles without losing balance. Lateral Stability Control is a shock absorption mechanism and advanced software algorithm that enables Double to maintain stability while crossing over cords, bumps, or a change in flooring.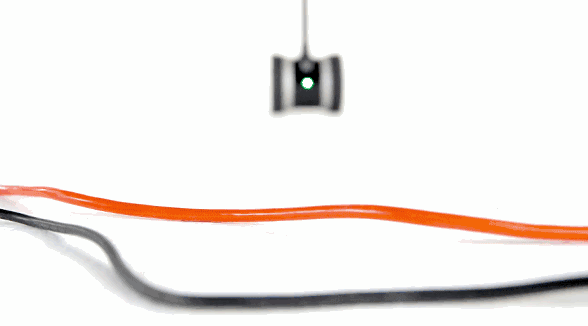 Lateral Stability Control
Lateral Stability Control is a shock absorption mechanism built in the base to maintain lateral stability while traversing common obstacles in an office or classroom setting, such as cords, bumps, or a change in threshold.
Power Drive
Power Drive enables the robot to go up to 80% faster than normal driving speed, when the driver needs to go a long distance. Simply hold down the Shift key on your keyboard while driving with the arrow keys.
Which iPads are supported?
iPad 2, iPad (3rd generation), iPad (4th generation), iPad Air, 2017 iPad, and iPad Air 2 are supported. First generation iPads are not supported due to their lack of camera. The Camera Kit requires an iPad with a Lightning connector.