Well , My animatronic Project is finished!!! took me over 2 years to make.And its 2 projects in 1.I
filmed the entire process of making the animatronic. I shot 93 hours of DV tapes
Im programming
the 16 servo movements into the PC and press the play to play the movements a lip
sync routine.
The problems was mainly the cost . I wish I would have spend more money on my servos .There was times
that I look at cost than torque. Which cost me more money in the long run ..
I dont need alot of computer power to run the animatronic. The computer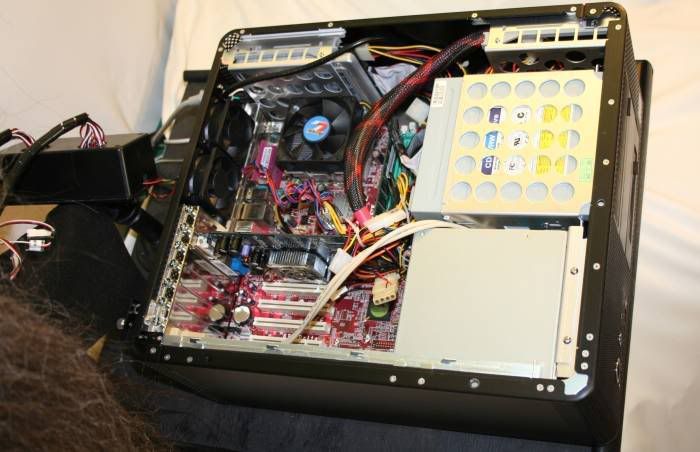 When uncovered ,Here is 32 feet of servo cable.
The only thing connecting to the PC and the Animatronic is a modular cable (Looks
like a phone cable).
Which is plug into a modular adapter that plug into the PC's serial port .
The end of the modular cable plug in Mini SSCII Serial Servo Controller.
Thank You Guys
Gary Willett
WILLETTFX
http://www.willettfx.com
http://www.youtube.com/willettfx

Admin: pictures copied to robosavvy.com because we don't like photobucket